In honor of the late Gene Wilder, who passed away August 29th 2016, we delve into a whimsical world of chocolate, music and pure imagination.
Technical details: Watched the movie in high definition via the VUDU streaming service, with a total run time of 1:39:45. For best results, view the same version whilst listening, ensuring times match up from the beginning.
Rent the movie on VUDU below!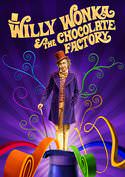 Related Episodes