Dave and Carl kick back and take in 1984's blockbuster comedy "Ghostbusters", and sometimes manage to stay on topic.
Technical details: Watched the movie in high definition via the VUDU streaming service, with a total run time of 1:45:08. For best results, view the same version whilst listening, ensuring times match up from the beginning.
Rent the movie on VUDU below!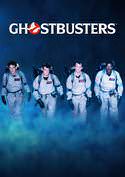 Related Episodes