Dave and Carl have their biggest, gayest date yet as they tackle almost four hours in Middle Earth, following the beginning of Peter Jackson's "Lord Of The Rings" trilogy!
Technical details: Watched the movie in high definition via the VUDU streaming service, with a total run time of 3:48:06. For best results, view the same version whilst listening, ensuring times match up from the beginning.
Rent the movie on VUDU below!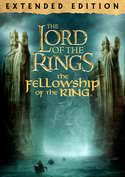 Related Episodes