Dave and Carl peek behind the curtain of the 1939 musical "The Wizard Of Oz" and learn that when you're coughing tequila out of your nose, there's no place like home.
Technical details: Watched the movie in high definition via the VUDU streaming service, with a total run time of 1:41:51. For best results, view the same version whilst listening, ensuring times match up from the beginning.
Rent the movie on VUDU below!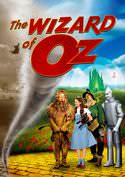 Related Episodes